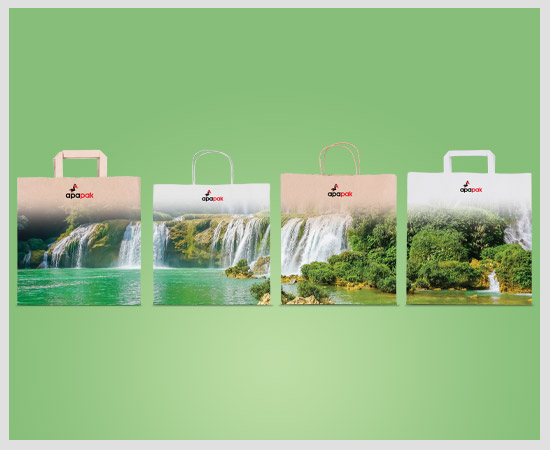 Eco-Friendly and Sustainable
A recycled paper may not always be recycled again. However, the glue used in the production of kraft bags and the fact that the inks used in flexo printing are natural and water-based make kraft bags an easily recyclable product.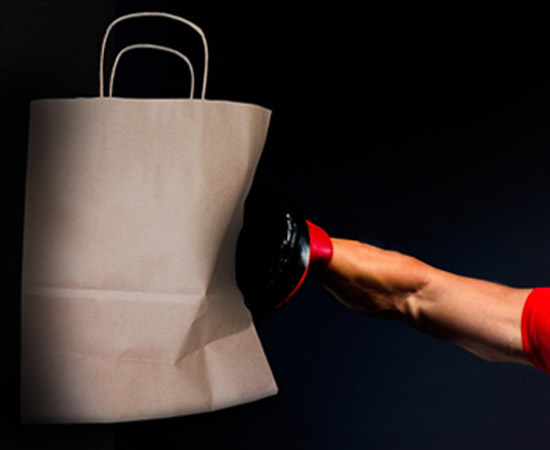 Kraft paper is a durable paper that is usually produced from coniferous softwoods. It has a tear-resistant strength with its fibrous stretchable structure. It is the strongest paper type against water and moisture. Depending on their size and weight, they can reach a carrying capacity of up to 10 kg.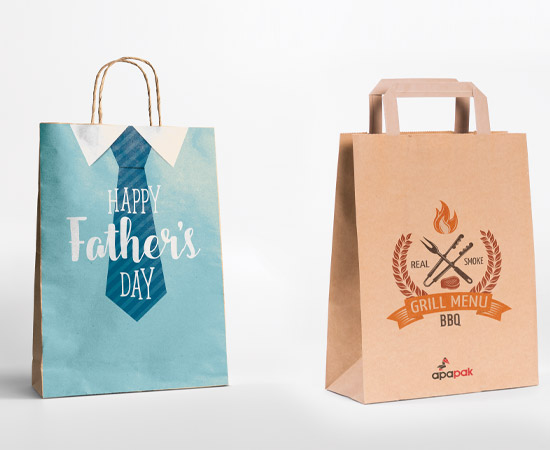 It is suitable for printing with its smooth surface. In flexo printing, we can print up to 6 colors on the kraft surface. It has white and natural brown types. Handle colors can be chosen different from the body color, especially for bags with twist handles.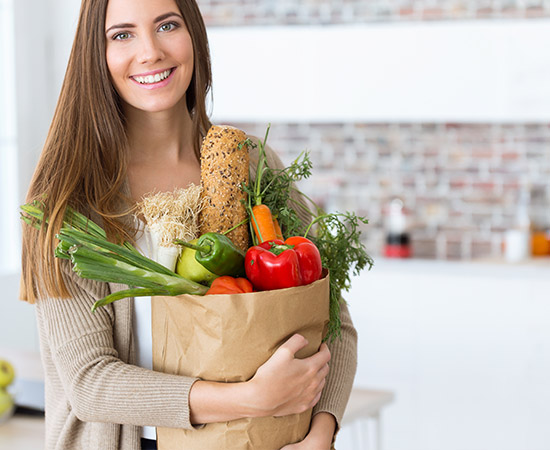 Printing with water-based ink suitable for food contact contributes to the safe availability of the product on the market. The fibrous and porous structure of kraft paper prevents moisture and preserves the product inside. Breathable kraft bag provides safe presentation in accordance with human health.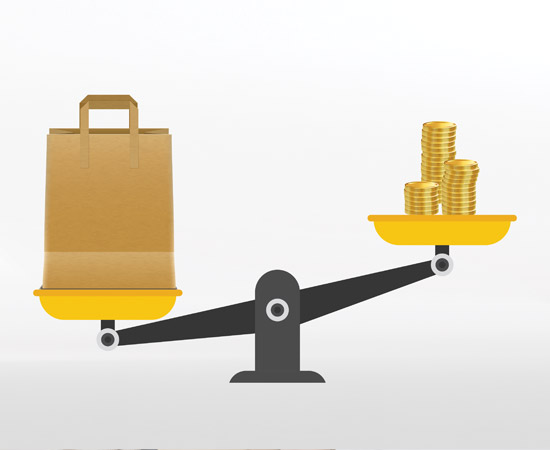 Kraft bags create an economical option as they have a high carrying capacity with low weights such as 70 – 80 gr. It is quite economical compared to a cardboard bag. It is the most cost-effective product of the last period in the retail sector's need for high volume bags with its low cost as well as its environmentally friendly and healthy features.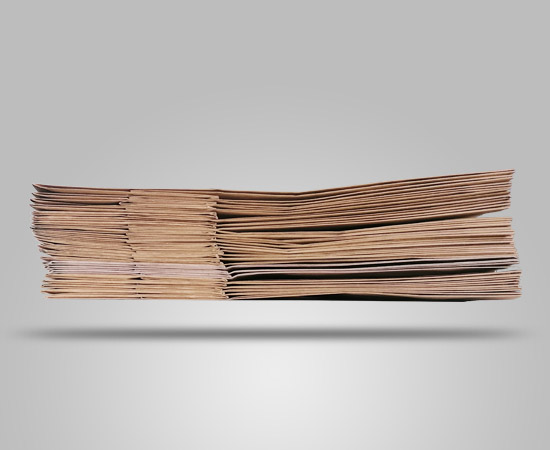 Storage and Shipment Advantage
The fact that kraft bags can be selected from low-weight papers creates less volume during the packaging phase. By stacking and packaging thin-weight kraft bags, a low-volume storage and shipment is achieved by using less parcels and pallets. This also reduces carbon emissions by minimizing vehicle and fuel consumption as well as cost savings.